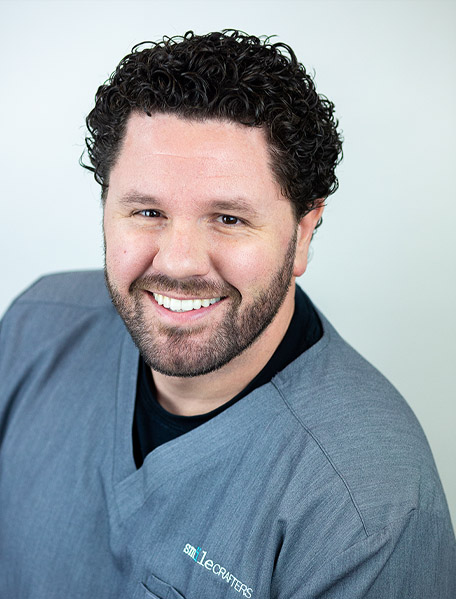 Meet Dr. Skyler Smith DMD
Dr. Skyler Smith, a native Arizonian, grew up in Mesa where he attended Red Mountain High School. He then continued his education at Arizona State University where he graduated in Health and Wellness with an emphasis in Health Promotion. His life-long passion for health lead him to work full time as a dental lab technician and learn more about the dental field while at ASU. Following graduation, he attended Arizona School of Dentistry and Oral Health where received his Doctor of Dental Medicine (DMD) degree and a certificate in public health with a dental emphasis.
Dr. Smith met his wife, Kari, while attending ASU and was soon married. They now have 4 young children: Ellie, Travis, Lexi, and Brock. Dr. Smith's family currently resides in Queen Creek and has grown to love the small-town feel. When not working and running the kids all around town for extracurriculars, Dr. Smith enjoys woodworking, art, and traveling with his family. He loves the memories they make and share together.